The Influence of Motivation Strategies on Student's Self-efficacy in Second Language Acquisition
Keywords:
Second Language Acquisition, self-efficacy, motivation
Abstract
Motivation and self-efficacy are fundamental factors that influence second language acquisition and are increasingly considered a significant concern in psychology and foreign language didactics. For an in-depth exploration of the subject, action research was conducted to learn whether the motivation strategies proposed by Dörnyei (2001) influence learners' self-efficacy in SLA. The study focused on introducing selected motivational techniques to the research group and measuring the impact of the application of these strategies in the classroom on learners' levels of self-efficacy and motivation. All the data needed to answer the research questions were collected using a combination of quantitative and qualitative methods. The most valuable conclusion that emerges from the research results is that selected motivational techniques increase students' level of self-efficacy in second language acquisition.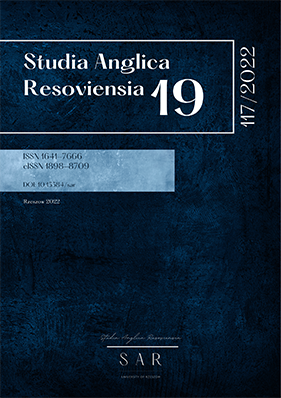 Downloads
How to Cite
Mindowicz, K. (2022). The Influence of Motivation Strategies on Student's Self-efficacy in Second Language Acquisition. Studia Anglica Resoviensia, 19, 52–64. https://doi.org/10.15584/sar.2022.19.5