Literary Narratives on Collections
Słowa kluczowe:
Andrzej Strug, oneliness, collecting, domination, power, museum of stones, tragedy, melancholy, a collection of jewellery, artwork, suicide
Abstrakt
The article deals with collections and collecting as a literary theme. Research on this issue should be undertaken by literary scholars, as collections
support the features of literary characters and give protagonists their identity. The work analysed from this angle is Money by Andrzej Strug from 1914. It interprets and describes three different collections and three different collectors: the eccentric Lyttons and their museum of stones, Lucy Slazenger's precious jewellery collection and the art collection of Osias Murway, an enthusiast of antiquities.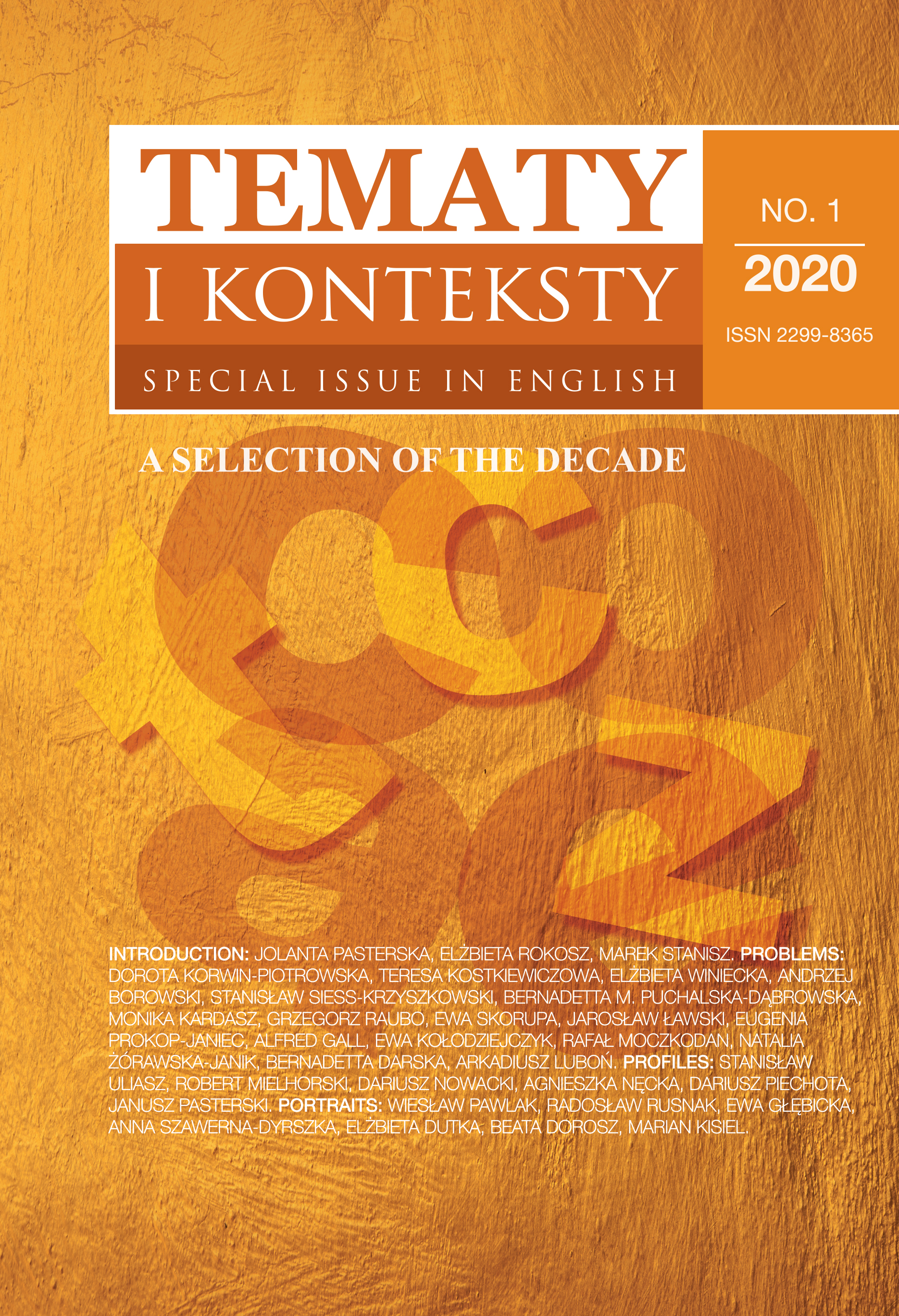 Downloads
Jak cytować
Skorupa, E. (2021). Literary Narratives on Collections. Tematy I Konteksty, (1), 166–179. https://doi.org/10.15584/tik.spec.eng.2020.9