The Image of the United States in the Published Correspondence of Czesław Miłosz Written Between 1945 and 1950
Słowa kluczowe:
Czesław Miłosz, United States of America, letters
Abstrakt
The article discusses the image of the United States depicted in Czesław Miłosz's correspondence coming from the years 1945-1950. The author of the article refers to the circumstances that led the poet to taking up a job as a diplomat and analyses a variety of opinions on that decision circulating among both Polish and émigré writers. The letters discussed reflect the culture shock and the slow process of acclimatization that the poet went through; his way of perceiving and trying to understand America. The article also focuses on the role Miłosz played as a mediator  between the Old and the New Worlds, translating American literature into Polish and trying to popularize Polish culture in the US.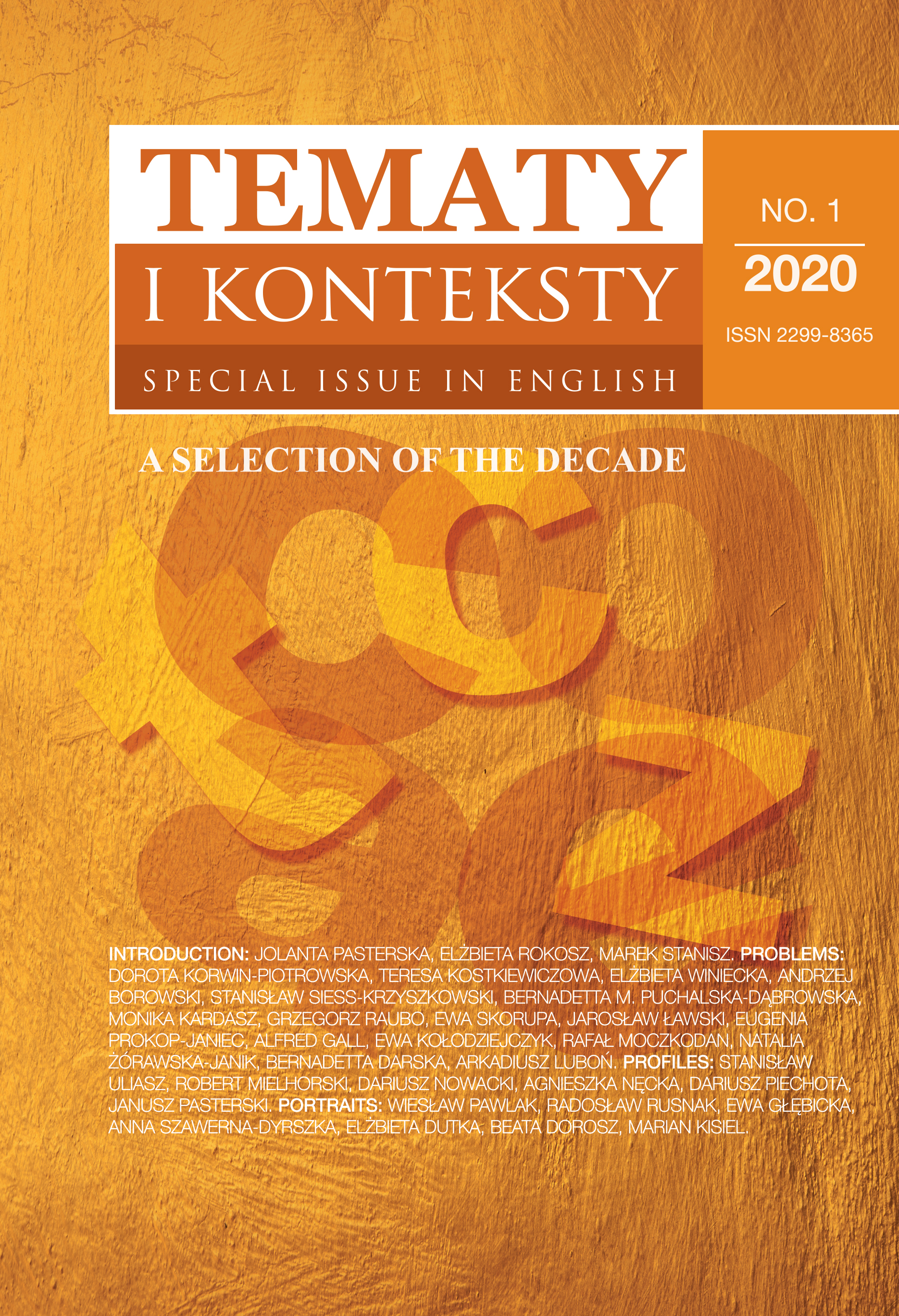 Downloads
Jak cytować
Kołodziejczyk, E. (2021). The Image of the United States in the Published Correspondence of Czesław Miłosz Written Between 1945 and 1950. Tematy I Konteksty, (1), 228–247. https://doi.org/10.15584/tik.spec.eng.2020.13