Vilnius's Comoedia – Another Link in the History of the Avant-garde
Słowa kluczowe:
Comoedia, journal, avant-garde, Żagary, Vilnius
Abstrakt
The aim of the article is to discuss the magazine Comoedia dedicated to art and culture. From the start, Comoedia attracted contributions from eminent
figures in letters and the arts. However, until now the monthly periodical has been described as a magazine devoted only to the theatre. The author of the article proves that Comoedia is "a missing link" in the chain of the Polish avant-garde movement in literature.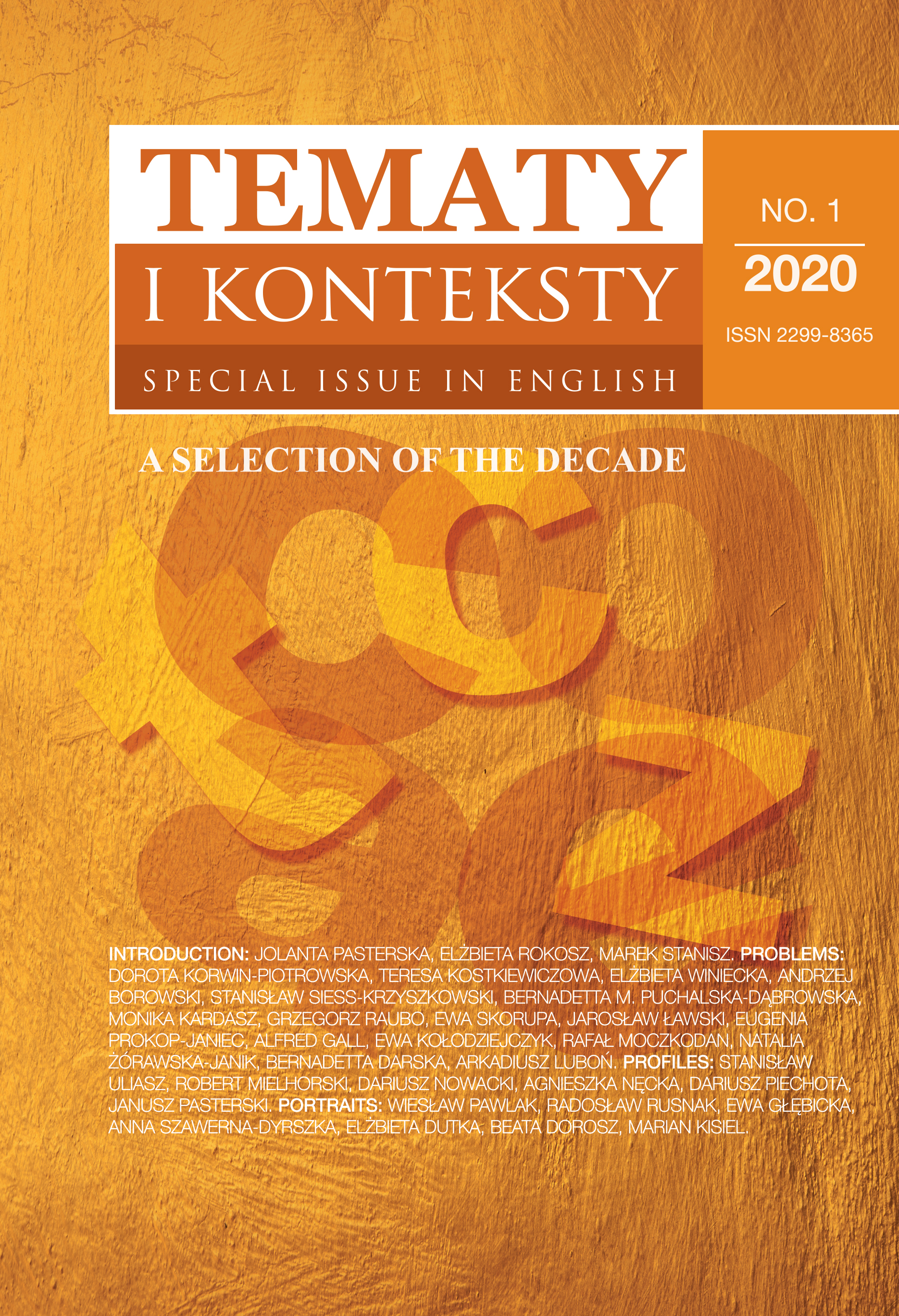 Downloads
Jak cytować
Szawerna-Dyrszka, A. (2021). Vilnius's Comoedia – Another Link in the History of the Avant-garde. Tematy I Konteksty, (1), 488–497. https://doi.org/10.15584/tik.spec.eng.2020.27