"This Emigrant Fate of His": On Włodzimierz Odojewski's Short Story Collection …i poniosły konie
Słowa kluczowe:
Odojewski, exile, emigration, fate, Volhynia, Podolia, short stories
Abstrakt
Włodzimierz Odojewski is one of the most famous émigré writers who still deals with the topic of emigration, even in his books published long after his
both symbolic and real return to the homeland. Significant extension and dwelling on the said topic can be observed in the book …i poniosły konie […and the horses bolted]. The aim of this paper is to provide an interpretation of the short stories gathered in the volume (published in 2006) from the perspective of the biographical context, the rest of Odojewski's writings, as well as his opinions on various aspects of exile. Such interpretation reveals a more existential and internalized dimension of emigration but also its universal meanings. Thus, emigration is considered to be a metaphor of human fate.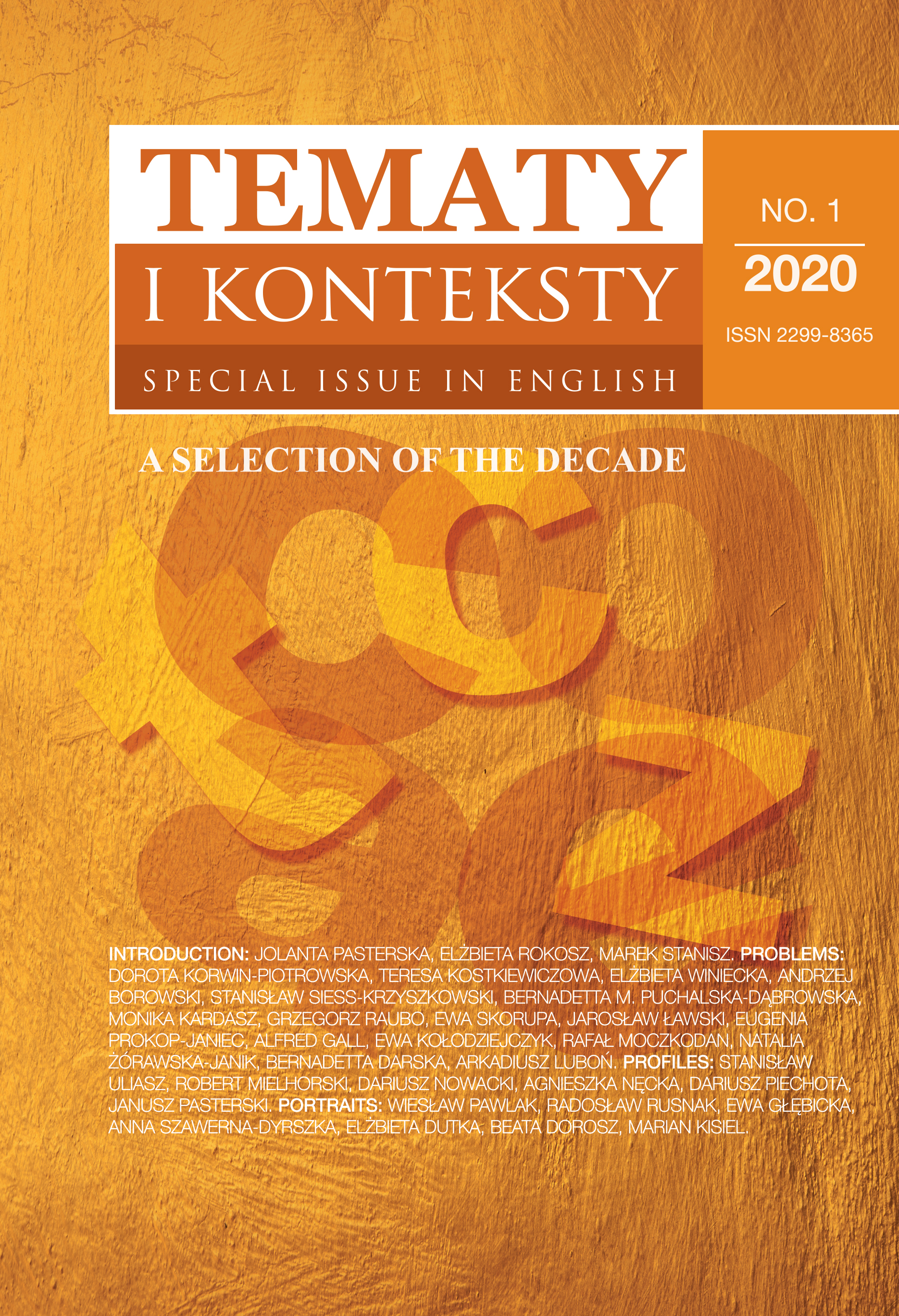 Downloads
Jak cytować
Dudka, E. (2021). "This Emigrant Fate of His": On Włodzimierz Odojewski's Short Story Collection …i poniosły konie. Tematy I Konteksty, (1), 498–518. https://doi.org/10.15584/tik.spec.eng.2020.28